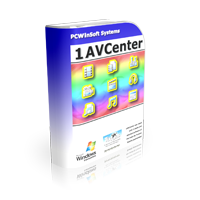 1AVCenter v2.4.0.80
1AVCenter v2.4.0.80
1AVCenter is a do it all audio video tool which makes the functions of many applications in one: It can record video files and audio files from any source available on your PC. It can also stream live video and audio from any source directly to the Internet or to media servers. It also can do remote surveillance of your webcam, desktop screen, or microphone. It can also allow users to do secure file sharing with friends, family and co-workers. Plus it can e-mail files and upload them via FTP.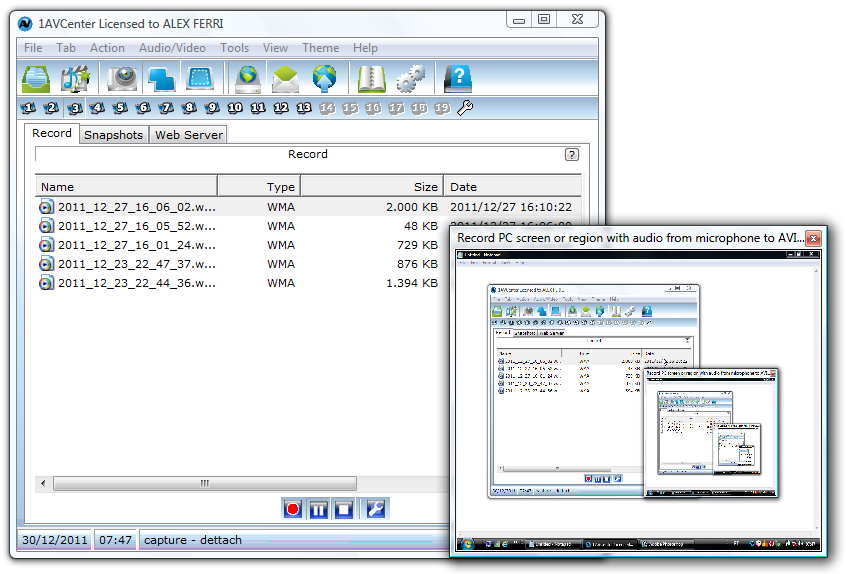 Terms and Conditions
This is a 1-computer lifetime license, for noncommercial use
No free updates; if you update the giveaway, it may become unregistered
No free tech support
You must download and install the giveaway before the offer has ended
Technical Details
Developed by PCWinSoft
Version is v2.4.0.80
Download size is 12.8 MB
Supports Windows 7, 8/8.1, and 10 (32-bit and 64-bit)
https://sharewareonsale.com/s/free-1avcenter-100-discount
DIRECT DOWNLOAD
https://downloads.sharewareonsale.com/files/SharewareOnSale_Giveaway_1AVCenter.exe
DIRECTIONS
The download link for 1AVCenter is given to you above. The download for 1AVCenter is an exclusive SharewareOnSale installer with registration built-in. Download and install 1AVCenter; there is no need to register is because we register it automatically when you download from us. Enjoy!