AnyMP4 Screen Recorder 1.2.22
AnyMP4 Screen Recorder 1.2.22

Easily record video and audio content from your desktop or a connected webcam, with this powerful and intuitive piece of software
There are plenty of situations when it might be necessary to capture screen content, whether you are recording gameplay or creating a video tutorial, but the specialized tools that can help you perform this task are often quite complex, and therefore not suitable for less experienced users.
AnyMP4 Screen Recorder is a feature-packed program that enables you to capture both video and audio from your desktop or a connected recording device, and it features a modern, streamlined UI.
Record content from multiple sources
The application enables you to capture your entire desktop or a specific area, and you can fine-tune this region by customizing the dimensions of the selection box.
If a webcam is connected, you can have the application display the feed in a window on your desktop and add it to your recording.
Can record either video or audio, but it supports few output formats
While its name might suggest otherwise, AnyMP4 Screen Recorder is perfectly capable of capturing only audio content, either from your system or a connected microphone.
Unfortunately, it has to be noted that the program supports a very limited number of output formats. It is only capable of exporting video content to MP4 or WMV, although sound recordings can be saved to MP3, M4A, AAC or WMA files.
Easy-to-use application suitable for novices
AnyMP4 Screen Recorder allows you to use keyboard shortcuts to start, stop, pause and resume the capture process, as well as grab screenshots.
Once the recording process has been started, you can minimize the application in order to reduce desktop clutter, but it is not possible to also hide the selection box.
On the whole, the program is very easy to use, and you can even define a preset capture time to have the software stop the recording automatically.
AnyMP4 Screen Recorder is a great choice for both advanced users and novices, as it greatly simplifies the capture process. However, it must be noted that a rather limited number of output formats are supported.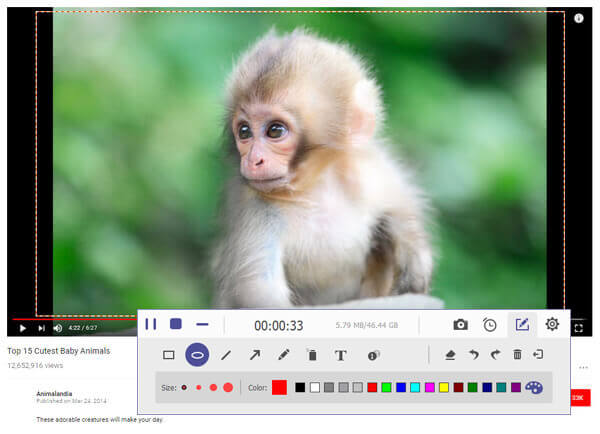 runs on:
Windows 10 32/64 bit
Windows 8 32/64 bit
Windows 7 32/64 bit
Windows Vista 32/64 bit
file size:
2 MB
homepage
https://www.anymp4.com/screen-recorder/
Giveaway link :
https://www.anymp4.de/tutorial/stimme-aufnehmen/

DOWNLOAD
https://download.anymp4.com/screen-recorder.exe