CareUEyes Pro version 2.0.0.8
CareUEyes Pro version 2.0.0.8
CareUEyes is one of the best eye protection and blue light filter software Windows PC. This software automatically filters blue light to make the screen look more comfortable and helps prevent eye strain. Besides, it automatically adjusts the brightness of the screen depending on the time of the day and reduces eye pain.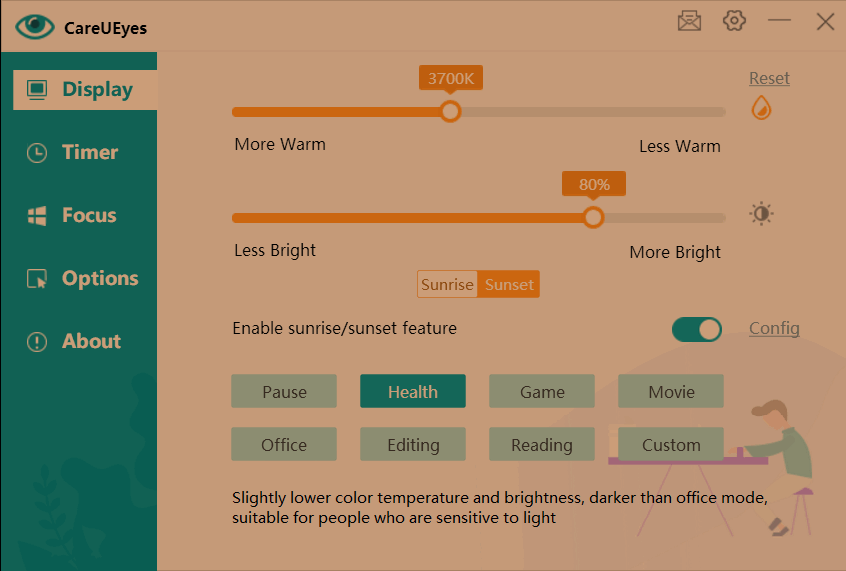 Key Features:
Reduce eye pain
Reduce vision problems
Improve sleep
Customize the color temperature and brightness of the screen to reduce eye strain
Automatically switch settings depending on sunrise and sunset time
Prevent eye strain with the 20-20-20 rule
Customize the size and transparency of the reading area
Supported OS: Windows 10/7/XP
Download the giveaway installer for CareUEyes Pro version 2.0.0.8 –>
https://www.mediafire.com/file/5xx37on4awjjq7n/CareUEyes_2020christmas.exe/file
Open and enjoy it with full features for 6-months free!
https://giveaway.tickcoupon.com/careueyes-pro-free-full-version/