EasySpeech2Text PRO v2.1.0
EasySpeech2Text PRO v2.1.0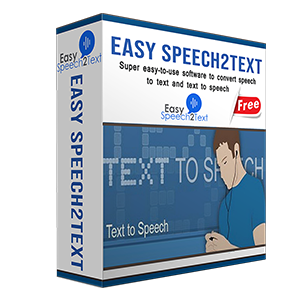 EasySpeech2Text: Convert Audio to Text & Convert Text to Audio
EasySpeech2Text is the simplest speech recognition software used to convert your voice and speech into plain text. At the same time, it also supports converting your text to voice. With its high-quality natural sounding voice, this text-to-speech program will improve your work efficiency greatly. As it has been powered with Google and other advanced TTS/STT technology, the converted results could be guaranteed.
Speech-to-Text
Easy Speech2Text will recognize the voice from audio and convert it to text by its machine learning mode. Three Modes for choices.
Text-to-Speech
Easy Speech2Text will process text-to-audio with natural sounding voices. Supporting multiple languages and variants. High quality.
Advanced Engine
Powered by Google machine learning and other advanced AI engines, the TTS/TTS process and results could be safe and reliable.
Terms and Conditions
This is a 1-computer lifetime license, for noncommercial use
No free updates; if you update the giveaway, it may become unregistered
No free tech support
You must redeem the license key before this offer has ended
May not be resold
Technical Details
Developed by EasySpeed2Text
Version is v2.1.0
Download size is 8.92 MB
Supports Windows 7, 8/8.1, and 10 (32-bit and 64-bit)
Giveaway link :

https://sharewareonsale.com/s/free-easyspeech2text-pro-100-discount
Download EasySpeech2Text PRO Now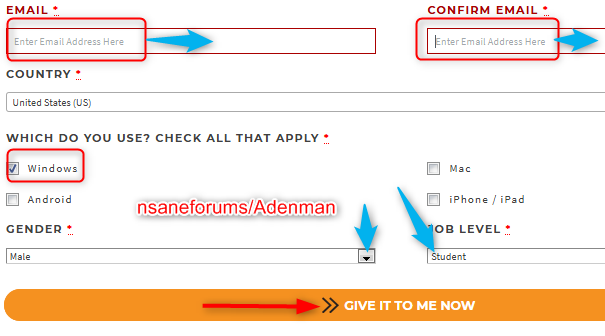 DOWNLOAD
Download: SharewareOnSale_Giveaway_EasySpeech2Text_PRO_hub.exe
DIRECT DOWNLOAD
https://downloads.sharewareonsale.com/files/SharewareOnSale_Giveaway_EasySpeech2Text_PRO.exe
DIRECTIONS
The download link for EasySpeech2Text PRO is given to you above. Download and install EasySpeech2Text PRO; then register it with the following:
SharewareOnSale exclusive license key:

Spoiler

1e0fee02-57af-4020-8604-901123082061
You register the program by going to SETTINGS ->
REGISTER from within the program. Enjoy!