[EXCLUSIVE] Firetrust | HideAway VPN Giveaway (10 Annual Licenses / Unlimited Devices)
[EXCLUSIVE] Firetrust | HideAway VPN Giveaway (10 Annual Licenses / Unlimited Devices)


https://www.firetrust.com/products/hideaway-secure-unlimited-vpn
About HideAway VPN
From The Makers Of The Popular MailWasher
INTERNET FREEDOM – ACCESS ANYTHING — HIDEAWAY VPN
HideAway reinvents and improves the VPN by adding flexible rules, faster speeds and an 'Always on' capability, while at the same time giving users a secure connection, privacy and simultaneous access to your favorite sites around the world.
HideAway gives you so much more flexibility and speed than a VPN or Encrypted Tunnel. Not only can you shield your internet activity from prying eyes, keeping anonymous as your surf with super strong encryption, bypass internet geographical restrictions so you can watch any content, but HideAway does it better with more features as you can read on below.
Unblock movies, video, sports, tv, music in geographically restricted countries.
You're always connected, so no waiting to connect to watch or do something online.
Anonymous and secure internet surfing to protect your privacy.
Connect to different countries simultaneously by choosing which applications or websites to connect via different countries. (Coming soon)
Faster than a VPN, with high speed dedicated servers around the world and no data limits.
While simple to use, you get the benefit of ultimate flexibility when you connect with HideAway.
HideAway Highlights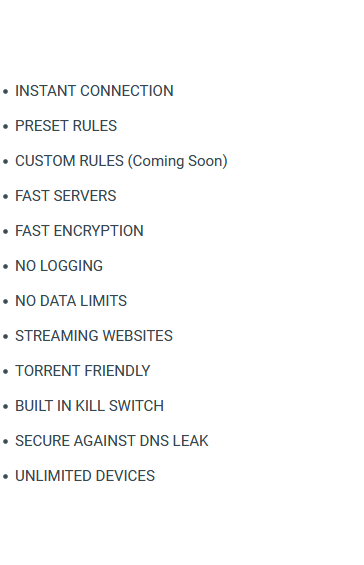 HideAway Benefits
HideAway Features
What makes HideAway different from a VPN?
HideAway has been engineered with flexibility, speed and security in mind. With a VPN you're limited to connecting your entire computer to a single country, so your entire computer looks like its in another country therefore with some VPN's, things like local harddrives, printers, security cameras might stop working.
With HideAway, while you can tunnel your whole computer it won't interfere with local hard drives, printers and security cameras as with some other VPN's.
HideAway gives you more flexibility to create rules to only redirect certain websites or applications and block or ignore others. (Coming soon)
Additionally, HideAway is connectionless, so you don't need to connect and disconnect to the overseas servers. Just setup your rules and continue with your work.
Speed is another factor where HideAway shines over a VPN. VPN's usually slow your traffic by around 30%, but HideAway doesn't interfere with your internet speeds, and in many cases will increase it as it gets around your internet providers traffic management.
Try HideAway VPN
Just download and install to try for 12 hours
| Why choose HideAway VPN |
Speed up your internet experience, ensure your privacy and security, and securely access content from different countries.

Unlimited devices, plus many more features, with the flexibility, speed and simplicity you won't find in standard VPN software.
Unlimited Devices
FAST SPEEDS

HideAway has been engineered from the ground up to be as fast as possible. In many cases your internet speed will get faster as HideAway has been optimized with many clever techniques to get the most speed out of your connection.

HideAway adapts to the latest technology. Now days web browsers are using faster protocols like QUIC to get the most speed out of web browsing and HideAway automatically uses it where as other VPNs can't.

FAST SERVERS

We only use fast servers based on major internet backbones. HideAway is so efficient, when a HideAway server is running at full bandwidth capacity it only uses 10% of one CPU.

FAST ENCRYPTION

HideAway uses the same encryption that Google Services use on mobile, so it's been engineered for speed and security. It runs at extremely high speeds and ensures confidentiality, integrity, and authenticity.

Turn Encryption On/Off For Some Websites and Applications (Coming Soon)
Normally encryption may add a bit of overhead and can reduce your internet speed by around 30%, but the encryption used by HideAway encrypts your internet traffic in nanoseconds and doesn't affect your internet speed.

CHANNELS FOR YOUR FAVORITE WEBSITES (More Coming Soon)

Simply turn on ready made rules to access common sites like YouTube, Facebook, Netflix, BBC iPlayer and many other websites featuring movies, TV, sports, games and music, or add your own!

CONNECT TO DIFFERENT COUNTRIES SIMULTANEOUSLY (Coming Soon)

HideAway is the only VPN with flexibility! Tunnel your internet for any applications or websites to different countries simultaneously. For example, you could make Google connect via Germany, YouTube via USA or United Kingdom, then make some of your applications run through another country all without having to switch each time. You have total flexibility to filter your internet traffic where you want it to go to bypass country or corporate restrictions and at the same time, maintain your privacy. You can't do this with other VPNs.

BE ANONYMOUS ONLINE

When we use the internet, most of what we do is unencrypted so it's easy to spy on what we do online at work, home or in public. HideAway masks your IP address with our anonymous IP addresses and encrypts your internet traffic, so your ISP, Government and hackers will have no idea what you're doing or what websites you're visiting. The added benefit is that websites and internet services can no longer track you.

NO LOGGING

We didn't build any logging capability in to the software, so we can't even turn logging on. So we can't be compelled to hand over any information as we have nothing since the logging capability doesn't exist!

NO DATA LIMITS

When you connect via our high speed servers, you can use as much data as you like – there are no limits, even with torrents. Additionally, our servers won't get bogged down because as an option HideAway logs you in for most bandwidth intensive services like video, then uses your own ISP's connection to stream the bandwidth intensive content.

TORRENT FRIENDLY

Download torrents as much as you like. There's no limit and it's really fast!

BUILT IN KILL SWITCH

If you lose your internet connection, HideAway will cut the connection so that your real IP address and information is not leaked.

SECURE AGAINST DNS LEAKS

Automatically secured against IPv4 and IPv6 DNS leaks.

IT'S CONNECTIONLESS!

This is awesome. It means HideAway is always on. Unlike a VPN where you have to start it up, wait 10 seconds for it to connect, then shut it down when you're finished. HideAway is always working, and combined with the flexibility of custom filters to split up your internet traffic and direct it to different countries simultaneously, you never need to turn it off. Additionally, unlike a traditional VPN, HideAway automatically roams as you move between internet connections – WiFi/LTE/Ethernet and if you lose your connection, HideAway will resume when your internet does.

CUSTOM FILTERING (Coming Soon)

Setup filters to be in different places at the same time, so for example you can be United States for one website and Japan for another at the same time. Additionally you can redirect any application on your computer to make it go through another country, or redirect traffic through a different port or IP address, block certain traffic and ports and ignore others, and use wildcards for more complex filtering. (Coming soon)

PROCESS LIST (Coming Soon)

See at a glance what applications on your computer are accessing the internet and where they're going to. You can use this to create rules to redirect websites or block unknown processes. (Coming soon)

SPEED TESTS (Coming Soon)

Built in speed tests automatically help you select the fastest servers based on upload/download speeds and latency, or you can choose them yourself. (Coming soon)

MONEY BACK GUARANTEE

Due to the cost of running a VPN service, the no questions asked, money back guarantee refund period is 7 days after purchase.
 
Unlimited Devices
About HideAway (Firetrust)

Access blocked videos and content worldwide and the freedom to surf securely and anonymously.

Website | https://www.firetrust.com/products/hideaway-secure-unlimited-vpn
Forum | http://forum.firetrust.com/viewforum.php?f=59
Blog | https://www.firetrust.com/company/blog
News | https://www.firetrust.com/company/news
Support | https://www.firetrust.com/products/hideaway-secure-unlimited-vpn/support

Download | https://www.firetrust.com/products/hideaway-secure-unlimited-vpn/download
Buy | https://secure.firetrust.com/cart/items/add/hideaway

Firetrust Products | https://www.firetrust.com/company/product-line
Facebook | https://www.facebook.com/firetrust
Twitter | https://twitter.com/firetrust

I would like to thank the HideAway Team for this EXCLUSIVE giveaway
| 10 Annual Licenses / Unlimited Devices |
 
Support the Vendor


Rules Of The Giveaway
Members must have at least '05 Reputation Points' to participate in this giveaway.

Comment on HideAway VPN (not just thanks, best, hope to win, want to try, and such comments) in your own words in a sentence or two.
PM me within 3 days of the winners' announcement to claim your win.
Giveaway Ends 30 Mar
Good luck

Edited by khanyash