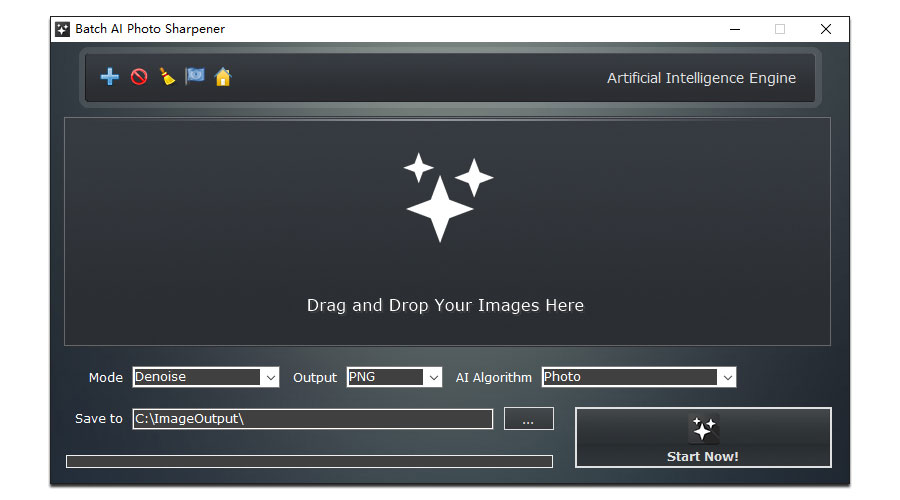 A new Windows desktop software program sharpens and enhances photos in bulk offline by the AI and Deep Learning algorithms, denoises and unblurs low quality images to high quality easily.
Batch AI Photo Sharpener is a Windows desktop photo enhancement software program that enables users to sharpen and enhance photos and images in bulk offline by the AI (Artificial Intelligence) deep learning algorithm. It can also denoise and unblur low quality JPG and PNG images to high quality ones easily.
This powerful tool has 2 built-in AI algorithms (Photo/Graphic) and 3 Modes (Denoise/Clear/Sharp). You can change them in the options for different requirements.
Batch AI Photo Sharpener is an offline program and won't upload or transfer data via Internet. The program processes your images on your local computer with your graphic card and makes your privacy safe.
Giveaway link –>
https://sharewareonsale.com/s/free-batch-ai-photo-sharpener-pro-100-discount
DOWNLOAD
https://downloads.sharewareonsale.com/files/SharewareOnSale_Giveaway_Batch_AI_Photo_Sharpener_PRO.exe
OR
https://bggenerator.com/down/batch-ai-photo-sharpener.exe
License key:
Terms and Conditions
This is a 1-computer lifetime license, for commercial or noncommercial use
No free updates; if you update the giveaway, it may become unregistered
No free tech support
You must redeem the license key before this offer has ended
May not be resold
Technical Details
Developed by AutoClose
Version is v1.0
Download size is 71.1 MB
Supports Windows 7, 8/8.1, 10, and 11 (32-bit and 64-bit)