Get a free Driver Easy PRO license for 1 year. Solve problems on your computer running Windows 10, 8.1, or 7 that are caused by outdated device drivers
Many problems on the computer can be caused by outdated device drivers.
Therefore, when you have problems with your PC, the first thing you should do is make sure that all your drivers are up to date. And if not, update them. The Driver Easy PRO utility can help with this.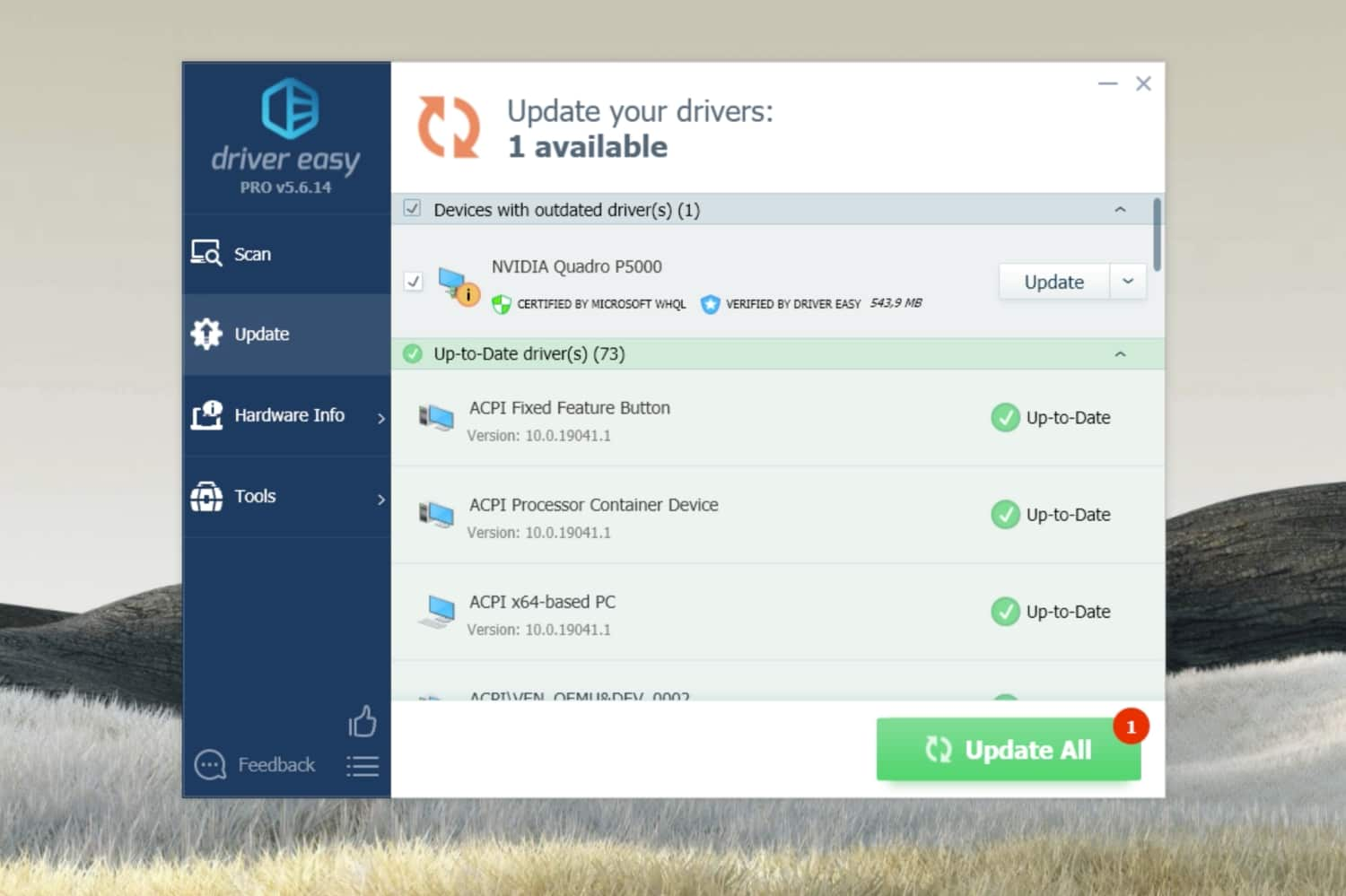 Key features of Driver Easy PRO

Detects all uninstalled, outdated and incorrect drivers.

Install and download all drivers in one click.

You can download only selected drivers one at a time.

Only certified drivers from developers are installed.

View detailed hardware information with the integrated CPU-Z.

Is there no internet on the computer?

Allows you to check the network driver offline, and then you can download it on another PC.
500 KB driver download speed – 20 MB per second (approx.).

Create an automatic recovery point.

Automatic backup system.

Possibility to return to the previous version of drivers.

Automatic update to the latest version of Driver Easy.
Free Driver Easy PRO License

Supported OS : Windows 10 / 8.1 / 8/7 (32/64-bit)
more info
https://www.comss.ru/page.php?id=7578
https://translate.google.com/translate?hl=ar&sl=auto&tl=en&u=https%3A%2F%2Fwww.comss.ru%2Fpage.php%3Fid%3D7578
download
https://www.drivereasy.com/DriverEasy_Setup.exe