[Expired] [Giveaway/Contest] Wise Care 365 Pro (Annual Licenses)
[Expired] [Giveaway/Contest] Wise Care 365 Pro (Annual Licenses)
I would like to thank the WiseCleaner Team for this Exclusive giveaway
Wise Care 365 Pro Giveaway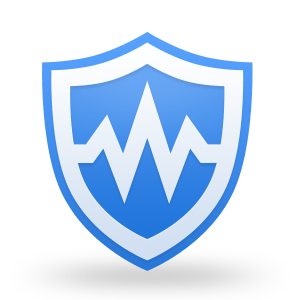 Wise Care 365 Pro — the best Windows Maintenance software
Wise Care 365 Pro is the flagship product of WiseCleaner. It is an all-in-one Windows Maintenance software that includes PC Checkup, System Cleaner, System Tune-up, Privacy Protector, and System Monitor.
The PC Checkup of Wise Care 365 provides the easiest way to clean up the system, help you find the potential security issues and optimizable items, and then fix them with just one click.
Wise Care 365 is a piece of software designed to take care of your PC every day. It will keep your PC in tiptop shape and at peak performance! Enjoy it!
Free version available
Portable version available
Themes / Custom photo theme
Multi-language support
Compatible with Windows 10, 8, 7, Vista, XP
What's new
Wise Care 365 v5.5.8 released on Sep 18, 2020
Wise Care 365 keeps on its improvements, and the newly released notes are as follows:
 
+ Minor bug fixes.
+ Updated various translations.
+ GUI and usability improvements.
Wise Care 365 Pro Highlights
One-click PC Checkup
Real-time system protection
Clean registry and disk junk
Deeply clean your private data
Make your PC faster and more secure!
Defragment registry, disk and tune-up system
Automatically update to the latest version
Premium Technical Support
WISE CARE 365 SCREENSHOTS
HOW TO OPTIMIZE YOUR WINDOWS COMPUTER FOR PEAK PERFORMANCE
| Why choose Wise Care 365 Pro |
 
Wise Care 365 Pro uses the latest advanced algorithms to speed up and optimize slowed down PCs with ultra-fast and easy operation.
Wise Care 365 Pro is an all-in-one PC acceleration & optimization software equipped with various functions such as registry cleaner, disk cleaner, disk and registry defragmentation, startup acceleration, and optimization of Windows settings.
In addition to functions for speeding up and optimizing, it also has many useful tools such as complete deletion of files, automatic password generation, and customization of right-click menus.
WISE CARE 365 FREE VS PRO VERSION


Connect with WiseCleaner
About WiseCleaner
Founded in 2005, WiseCleaner specializes in developing simple, effective, free and affordable system utility software for Windows computers. With hundreds of millions of downloads and worldwide distribution, their software supports more than twenty languages, including English, German, Japanese, French, Italian, Dutch and Spanish, to name a few.
Keep Your Computer SAFE and FAST with WiseCleaner Products
Wise Care 365 Pro Giveaway
# Please Follow The Rules Of The Giveaway To Have A Chance To Win A License #
 

| 12 Annual Licenses To Win |
Have Extra Keys
Rules Of The Giveaway
# Must Be A Registered Member Before The Start Of The Giveaway #
Comment on Wise Care 365 Pro in your own words (Required)
Like/Follow WiseCleaner on their social networks (Optional but appreciated)
Share the giveaway on social media, forums, etc (Optional but appreciated)
PM me within 3 days of the winners announcement to claim your win
Giveaway Ends 15 Oct
Good luck