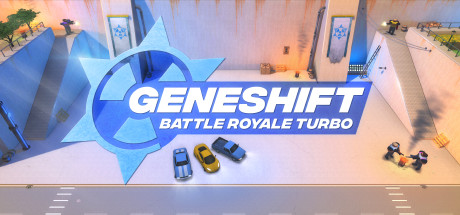 [expired] [PC, Steam] Free – Geneshift: Battle Royale Turbo [Windows, Linux]
[expired] [PC, Steam] Free – Geneshift: Battle Royale Turbo [Windows, Linux]
Geneshift is a GTA2-inspired Battle Royale with turbo-fast rounds. Loot and survive multiple intense showdowns as you level up for the grand finale. Grow stronger by unlocking 100+ tactical items such as cars, bazookas, trip-wires and teleportation!
https://store.steampowered.com/app/308600/Geneshift_Battle_Royale_Turbo/

giveaway 2
https://sharewareonsale.com/s/free-geneshift-battle-royale-turbo-100-discount
Download: Steam Client for Windows
DIRECTIONS
To get this game, first you need to create a free Steam account and download Steam client. Head over to Steam's website to do that. Once you have done that, head over to Steam's website (or search inside your Steam client), find the game on Steam and click ADD TO ACCOUNT. This will add the game to your Steam library. Enjoy!

Edited by Adenman

giveaway 2