Get your free Wise Folder Hider Pro license for 1 year. The program will help hide files and folders on local or removable drives using a strong encryption algorithm
Wise Folder Hider Pro will hide files and folders on local or removable drives. Files will be safely hidden according to an advanced encryption algorithm. You can protect them with a password so that hidden data will be visible and accessible only after its introduction. This data will not be available for other programs and operating systems, which will make them reliably protected.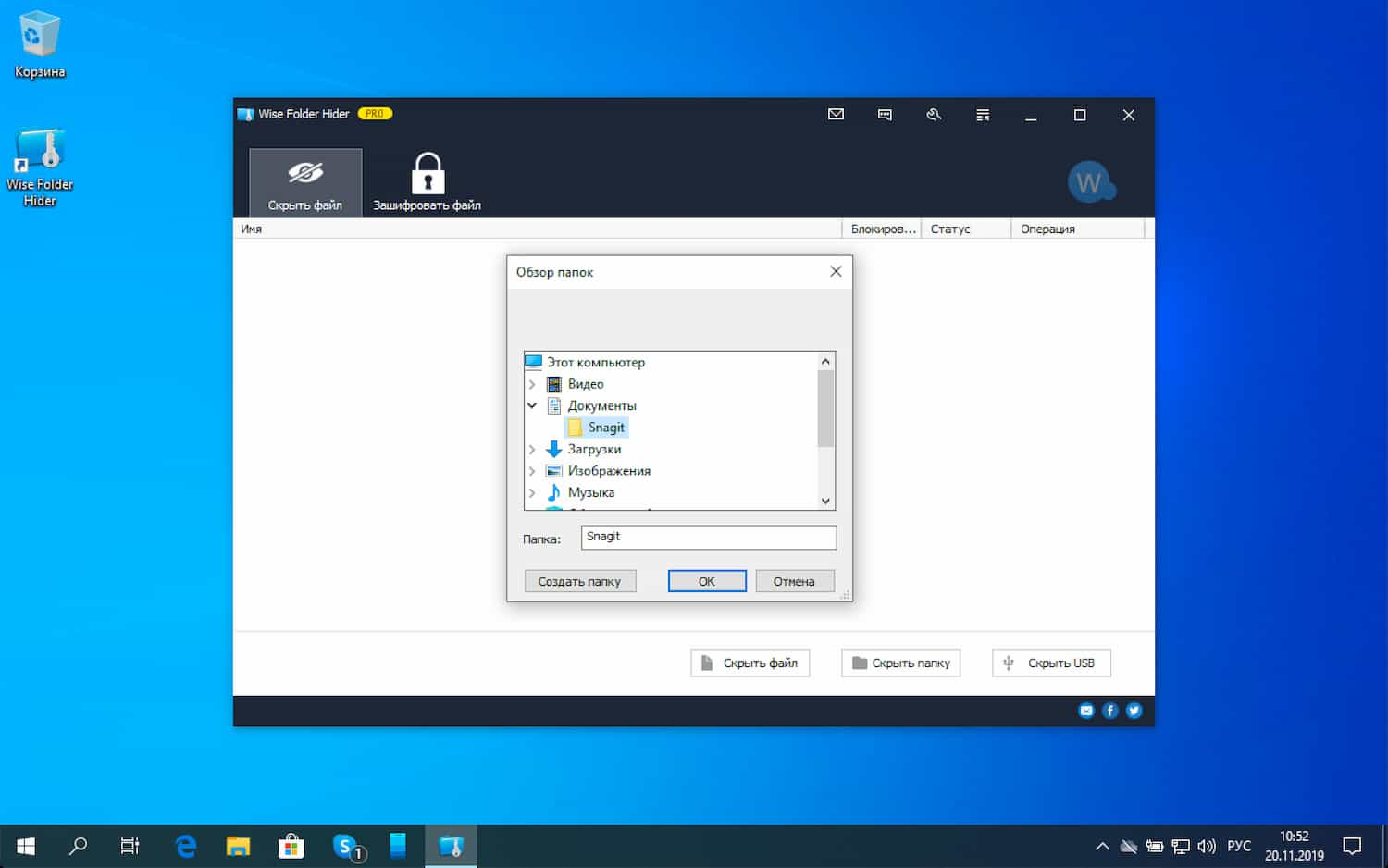 To get a free Wise Folder Hider Pro license, follow these steps:
1. Download the program from the link below:
https://translate.googleusercontent.com/translate_c?depth=1&rurl=translate.google.com&sl=auto&sp=nmt4&tl=en&u=https://www.comss.ru/download/page.php%3Fid%3D5322&xid=17259,15700019,15700043,15700186,15700191,15700256,15700259,15700262,15700265,15700271,15700283&usg=ALkJrhiWAthaHS1kXblpC83onYkMjpIsKg
Supported OS: Windows XP, Vista, 7, 8, 8.1, 10 (32 and 64 bit)
2. Install the program on your computer. The full version is activated automatically.
Terms of Offer
This is an annual license for home (personal) use only.

Free updates are available for new versions for the entire duration of the license.

It does not include free technical support.
Source & Giveaway link :
https://tunecom.ru/licenses/163-wise-folder-hider-pro-besplatnaja-licenzija.html
https://translate.google.com/translate?sl=auto&tl=en&u=https%3A%2F%2Ftunecom.ru%2Flicenses%2F163-wise-folder-hider-pro-besplatnaja-licenzija.html
https://www.comss.ru/page.php?id=5322
https://translate.google.com/translate?sl=auto&tl=en&u=https%3A%2F%2Fwww.comss.ru%2Fpage.php%3Fid%3D5322