IObit Software Updater 2.4.0.2983
IObit Software Updater 2.4.0.2983
IObit Software Updater is a tool which will scan your system, check for all your installed software, compare this to an online database and then will warn you if an update is available.
That's the good news. The less good news is that the database is very small and finds only essential software updates. Worse, one of the recommended updates was for Google Chrome, which auto-updates anyhow. The other was for Avira Safe Shopping, which although must have been embedded in the Registry, wasn't installed on our system.
We then ran a comparison to our own Updater Tool, which listed updates for Adobe Brackets, Xara Photo & Graphic Designer and Amazon Music, tools which didn't appear in the IObit Software Updater, at all.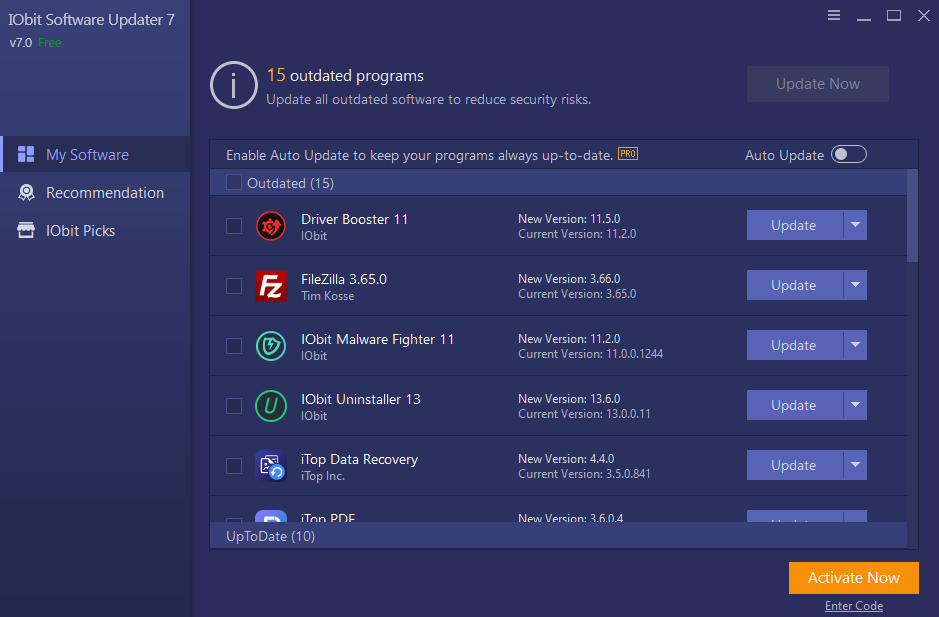 more info & download :
https://www.iobit.com/en/iobit-software-updater.php
giveaway
http://updater2.disc.computershopper.co.uk/