mySteganos Online Shield VPN – unlimited traffic
mySteganos Online Shield VPN – unlimited traffic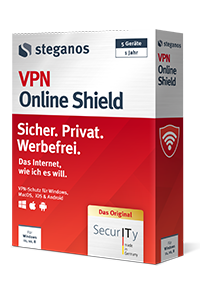 Get unlimited traffic mySteganos Online Shield VPN for 3 months for free for 5 devices. VPN service for Windows, MacOS, Android and iOS protects your personal data using Internet connection encryption
mySteganos Online Shield constantly protects your personal data when you are online. A VPN client blocks hackers that can steal sensitive information by protecting your Internet connection with strong encryption when you make online purchases, use Internet banking, or simply visit websites and social networks.
The program will be especially useful when connecting to free public or open Wi-Fi networks.
mySteganos Online Shield VPN – unlimited traffic for 3 months
To receive unlimited mySteganos Online Shield VPN traffic for 3 months for 5 devices, you must perform the following steps:
Register and activate your new mySteganos account.
https://my.steganos.com/account/signup/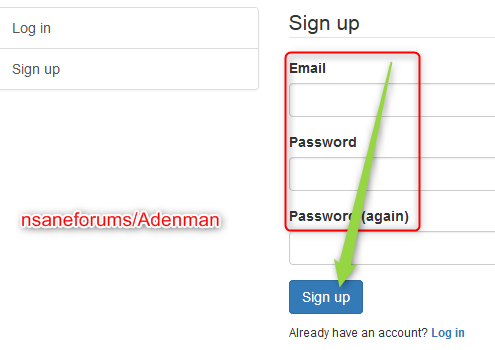 Go to the promotion page (in German)
https://www.steganos.com/specials/smartphonemagazin0519/sos


Enter your email address and click "Seriennummer anfordern". Attention! Uncheck "Ich mochte zukunftig den Steganos-Newsletter erhalten" if you want to refuse the newsletter of the Steganos company.
The serial number will be sent to the specified email address.
Download the app from the following link:
Download mySteganos Online Shield VPN from homesite :
https://www.steganos.com/en/mysteganos-online-shield-vpn-download

Supported OS: Windows 10, 8.1, 8, 7 32 | 64-bit / macOS 10.11 and higher / Android 4.0+ / iOS 10.0+.
Install the program, log in to the created account and activate the license in the Manage license …> Enter Serial menu.

Terms of the offer
Offer is valid only for new users of mySteganos Online Shield VPN.
The subscription includes unlimited traffic for 3 months for 5 devices.
For personal use only.
No free technical support.
SOURCE :
https://www.comss.ru/page.php?id=6087
translated
https://translate.google.com/translate?hl=en&sl=auto&u=https%3A%2F%2Fwww.comss.ru%2Fpage.php%3Fid%3D6087