latest ver. Nov 18th 2020
https://www.ubackup.com/professional.html
View AOMEI Backupper Version History
Get a free license for AOMEI Backupper Pro (Professional) – a comprehensive, simple and reliable backup software for Windows system, individual drives and important files
AOMEI Backupper Pro (Professional) is a comprehensive, simple and effective backup software for Windows computers and laptops. You can easily choose what to copy, how to copy, and where to copy. This will allow you to protect your data and your system, and restore it in the event of a breakdown.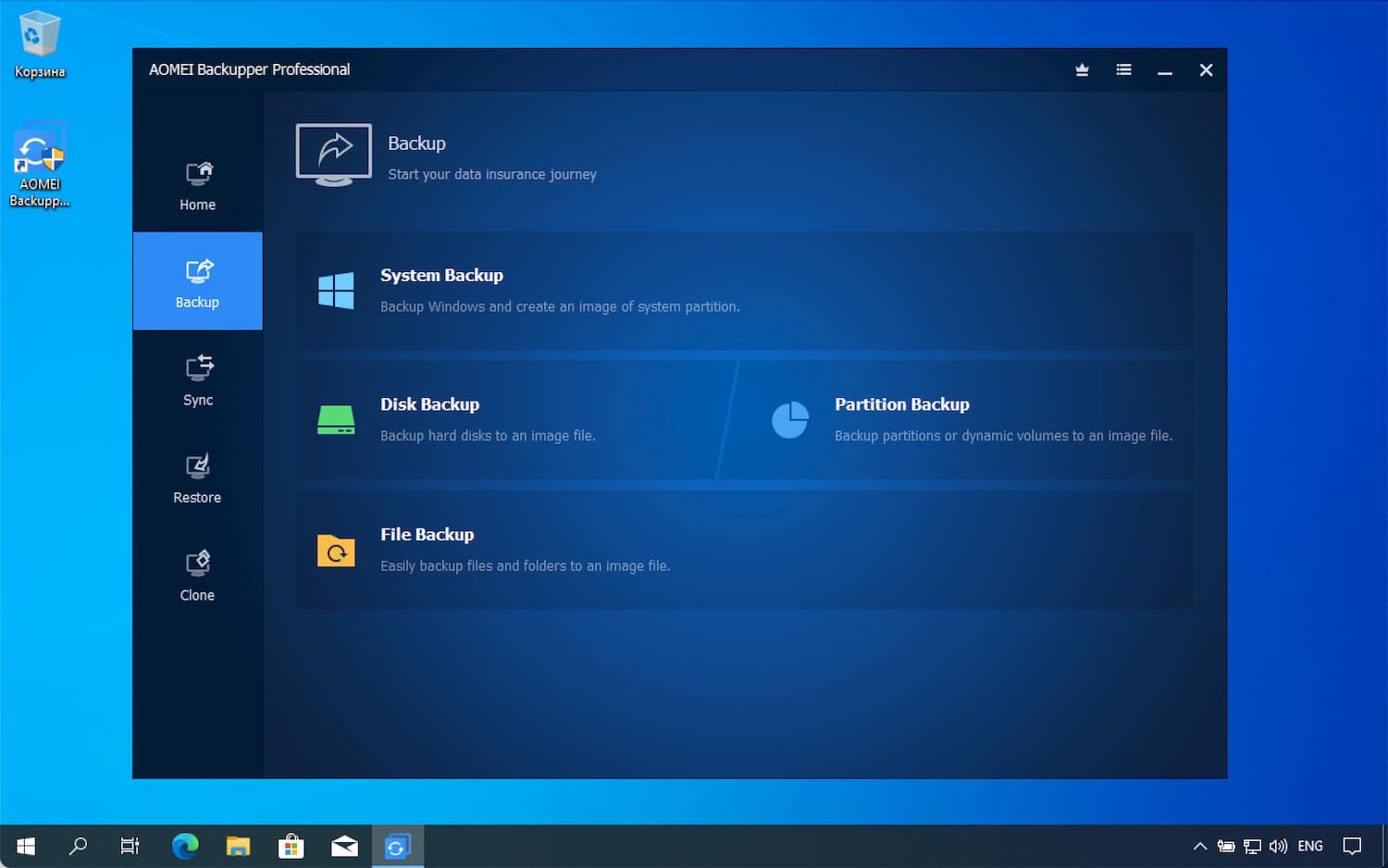 Supported OS: Windows 10 / 8.1 / 8/7 / Vista / XP 32 | 64-bit
1. Download and install the free version of AOMEI Backupper Professional 6.2  on your computer:
https://www.ubackup.com/professional.html
https://www.ubackup.com/free-trial.html
https://www2.aomeisoftware.com/download/adb/ABProTrial.exe
Activate the full Pro (Professional) version from Menu> Register using the following License Code.
https://textuploader.com/1epk2
Terms of the offer
    You get a license with free updates to new versions for 1 year.
    Intended for home (non-commercial) use only
    Includes free technical support
https://www.comss.ru/page.php?id=4935
https://translate.google.com/translate?hl=ar&sl=auto&tl=en&u=https%3A%2F%2Fwww.comss.ru%2Fpage.php%3Fid%3D4935