Generate quick stats of any text
Analyze statistics on your character, word, and line frequency with the help of this lightweight software utility that could prove quite handy in linguistics studies. The GUI packs two main buttons, one allowing you to load your text from a file, with the other initiating the analysis itself. However, you can also simply paste your text in the main window, take a look at it and even make modifications if you consider them necessary. As for the statistics the software utility provides you with, they are offered in a new window that is organized into several tabs. The General section informs you about the total number of characters, words, and lines, as well as how many unique elements were employed in your text. Whats more, character, word, and line frequency can be interpreted as well, with each item being associated with details regarding the number of instances it appeared in your text. Besides, the frequency is also expressed in percentage points in order to have an overview of your linguistic habits. It is important to mention that the analysis takes place in real time and that there is no lag while working with the program. Plus, in case you consider it is more comfortable to explore the results of your quest in a CSV file, you can do that as well, with a button at the bottom of this second window allowing you to export all the data.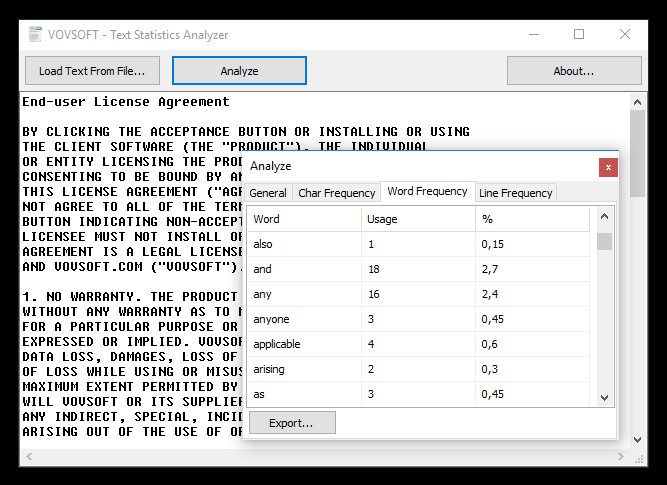 Terms and Conditions
This is a 1-computer lifetime license, for commercial or noncommercial use
No free updates; if you update the giveaway, it may become unregistered
No free tech support
You must download and install the program before this offer has ended
May not be resold
Technical Details
Developed by Vovsoft
Version is v2.4
Download size is 1.49 MB
Supports Windows XP, Vista, 7, 8/8.1, and 10 (32-bit and 64-bit)
Giveaway link :
https://sharewareonsale.com/s/free-text-statistics-analyzer-100-discount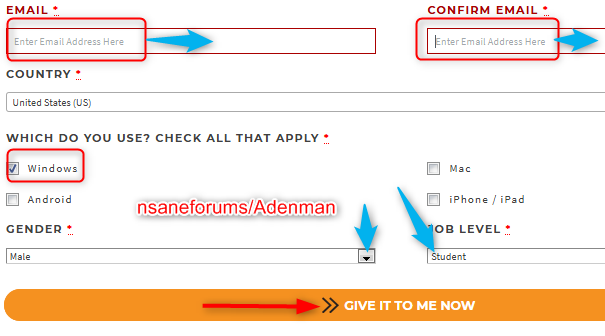 DIRECT DOWNLOAD

https://downloads.sharewareonsale.com/files/SharewareOnSale_Giveaway_Text_Statistics_Analyzer.exe
DIRECTIONS
The download link for Text Statistics Analyzer is given to you above. The download is an exclusive SharewareOnSale installer with registration built-in. Download and install Text Statistics Analyzer. After install, run Text Statistics Analyzer and enjoy! There is no need to register it, because we register it for you automatically when you download from us.