WebAnimator Go v3
WebAnimator Go v3
https://www.webanimator.com/en/webanimator.html
Looking to generate more traffic, but not sure how to make your online content more engaging? It's time to try WebAnimator go, the simplest tool in the WebAnimator product range, to create HTML5 animations quickly and easily. Save time and effort with Go's ready-made animation pre-sets. In less than a minute, you can create gifs, banners, product presentations, and slideshows for your website and online projects.
With WebAnimator go, you can bring unique content to life in 3 simple steps, without having to write a single line of code or use any particular design skills. That's an unparalleled advantage for web beginners. Text transitions, sliders, and animated images are just some of the effects ready for you to dive into. Like all products from this range, WebAnimator go is a program that allows you to create your own animated content.
You also have the guarantee of being able to save your projects on your own computer and access them whenever you're ready to continue working. You can easily let your creativity run free to impress clients, users, and friends. No display problems: the animations are compatible with all the latest browsers so they'll be displayed seamlessly on any type of desktop or mobile device. Free your imagination WebAnimator go makes it easy.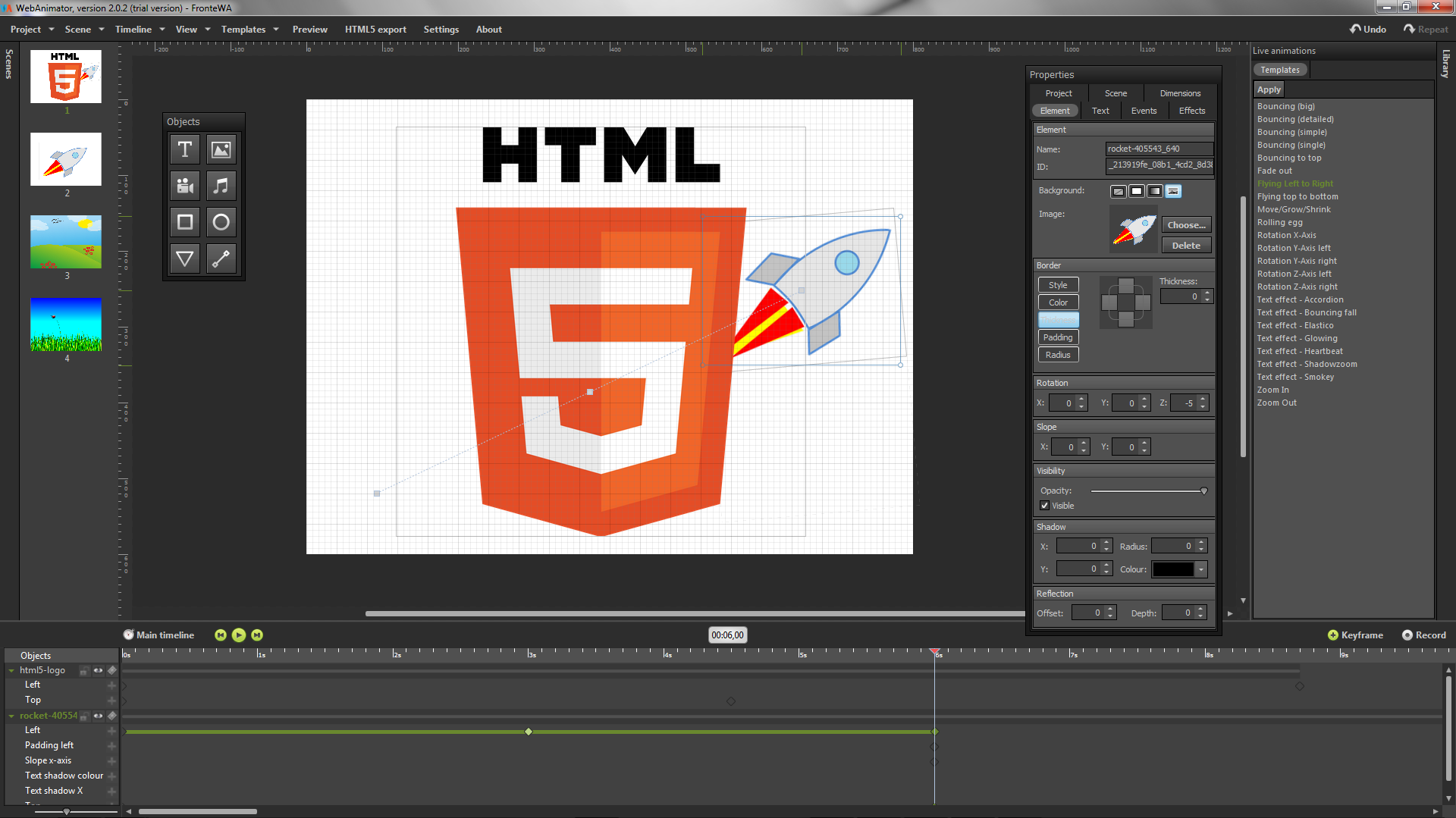 Supported OS and other system requirements:
Windows XP, Vista, 7, 8, 10
Screen resolution min. 1280 x 1024, 32 Bit
2 GB RAM
An Internet connection and e-mail account to activate the product
License Details :
License info: 1-computer lifetime license, for home and business use
Update policy: no free updates
Tech support policy: free tech support
Re-install policy: can not be registered after promo ends
Giveaway version: v3
Download size: 41 MB

Giveaway link :
https://giveawaysnetworks.net/Items/Details/LandingGiveaway-WebAnimator-Go-for-Windows