Have you ever needed to find an available wireless network, only to be driven insane by slow Windows functionality? Your day is made! Just pick up a copy of today's discount software promotion, abylon WLAN-LIVE-SCANNER!
abylon WLAN-LIVE-SCANNER checks for available wireless networks and lists them in a detailed, clear tree structure. With abylon WLAN-LIVE-SCANNER, you'lll have all of the details you need at your fingertips, including SSID, connection status, network type, encryption algorithm, and most importantly, signal strength. Just one click separates you from the wonderful world of wireless connectivity.
Best of all, you can configure abylon WLAN-LIVE-SCANNER to automatically connect to available networks, so if you've already used a reliable wireless connection in the past, abylon WLAN-LIVE-SCANNER will remember it and hook you up without needing to jump through hoops later!
Today's promotion includes the following:
abylon WLAN-LIVE-SCANNER – Must be registered within 1 month and personal use only v2020.3 ($0)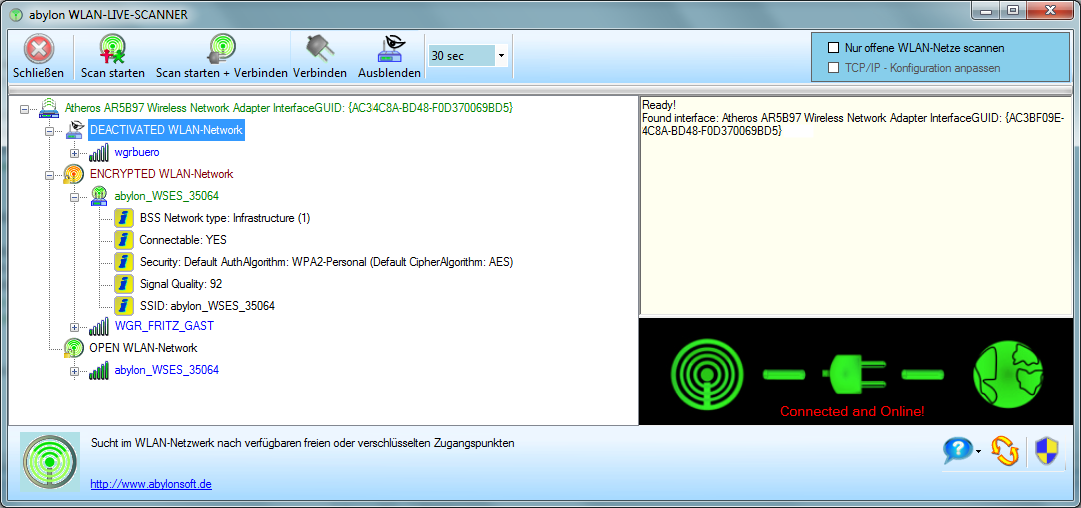 v2020.3 for PC 
Platforms: Windows XP, Vista, 7, 8 ,10