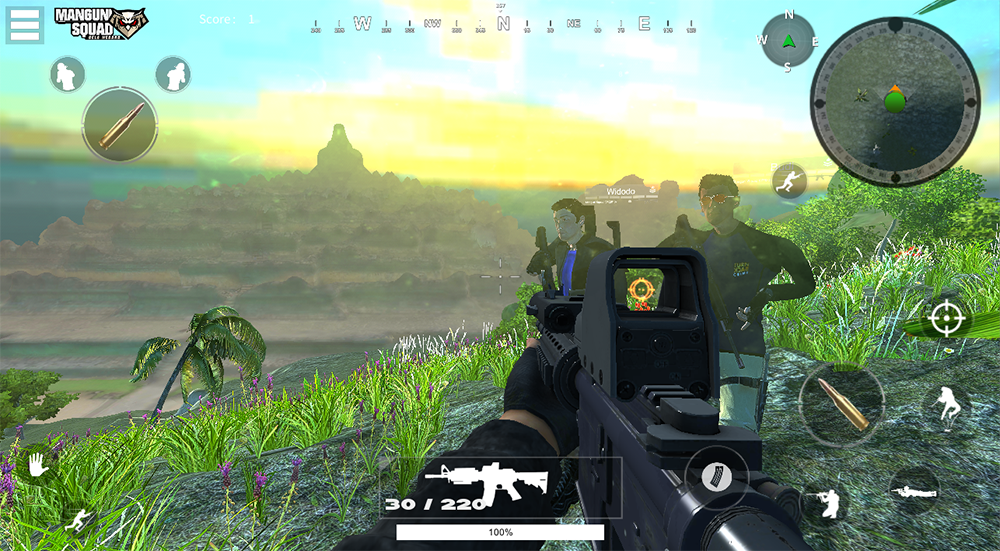 [Android] Manguni Squad (5 days free)
[Android] Manguni Squad (5 days free)
✪ JOIN THE BEST SQUAD TEMPUR
Become an Interpol Squad and discover experiences on mobile.
✪ TACTICAL MISSION IN INDONESIA
Develop your strategic skills while enjoying the cultural heritage in Indonesia.
✪ MISSION ARCHIPELAGO
Manguni Squad is a first-person-shooter (FPS) game. Each mission has a variety of weapons and each mission has its own challenges. Gim Manguni Squad is packaged by incorporating nuances typical of the regions in the archipelago through visualization of Indonesian heritage building objects in the scenario.
✪ BRIEF STORIES
Toar, the main character, is a professional gamer who was recruited by the Police because of his special expertise. The skill and accuracy of shooting Toar to play the game as well as in real life using real weapons. After that he became the Manguni Army.
He fought the Cobra Syndicate which was involved in terrorist attacks, drug dealers mafia syndicates, black ops, hoax syndicates and restored the country peace. This fight was accompanied by special forces in a team named Widodo, Kai, and Alo.
MORE INFO & DOWNLOAD:
https://play.google.com/store/apps/details?id=com.BigDade.ManguniSquad