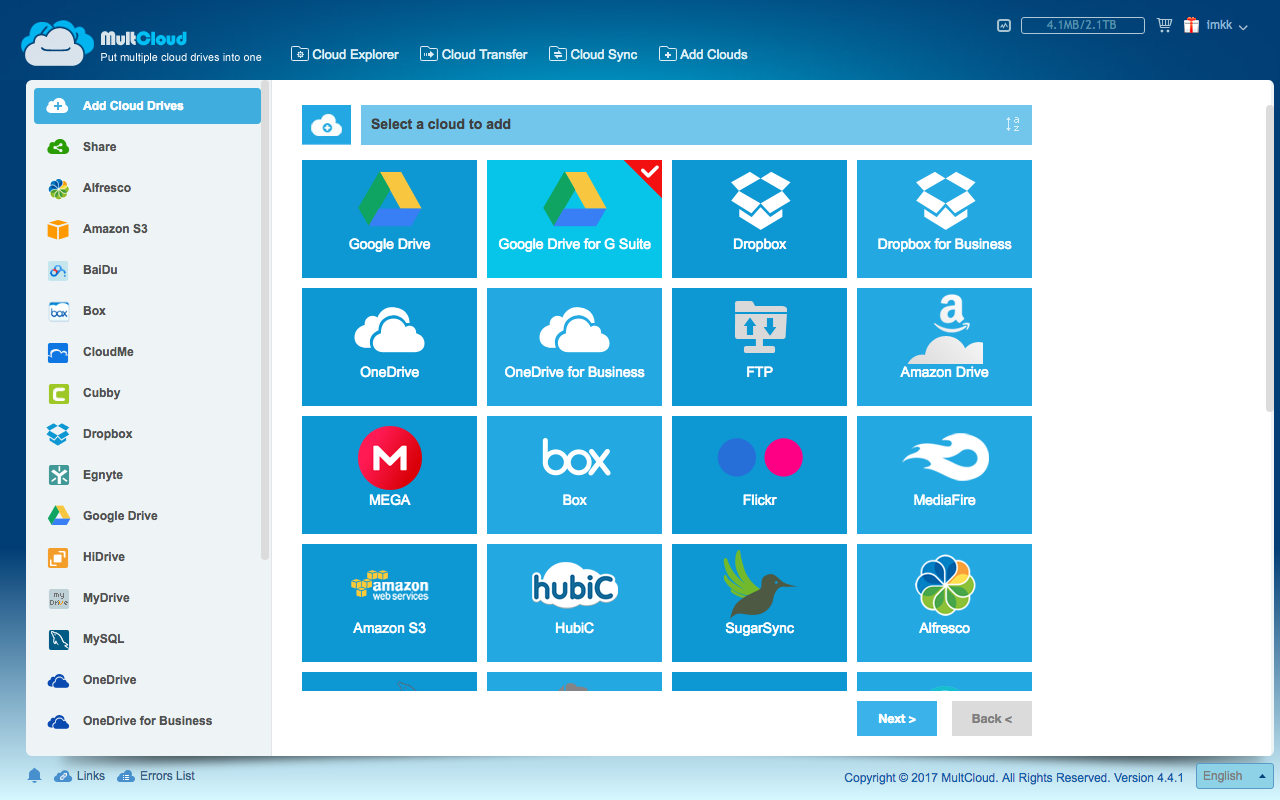 Transfer and manage your multiple cloud files with one app.
Please note: this is an online service, so archive includes only readme file with the registration instructions!
MultCloud can transfer files from one cloud service to another directly without downloading and re-uploading, such as transferring files from Dropbox to Google Drive or migrating files from one Google Drive to another.
With MultCloud, you can easily sync two folders between different cloud services in real-time. One-way and two-way synchronization are both supported. You can also set a timed sync to automatically sync data between clouds at a certain interval.
Cloud to cloud backup in MultCloud is the practice of backing up data from one cloud drive to another cloud drive. When data loss occurs, you can recover your lost files by restoring them from a saved backup version to your original cloud or some other cloud services.
You can directly back up and save Gmail emails as PDFs to your computer or cloud drive in bulk. What's more, not only email conversations but also email attachments can be one-click saved with helpful options like Email Filter and Schedule.
System Requirements:

Online service
Publisher:

Homepage:

File Size:

Online service
Licence details:

200GB cloud-to-cloud data traffic
Giveaway link –>
https://www.multcloud.com/partners/multcloud-giveaway-xd-giveawayoftheday-2023.html
https://www.giveawayoftheday.com/multcloud/
https://www.comss.ru/page.php?id=7440
Terms of offer
You get AOMEI MultCloud subscription for 1 year free, which includes limited data: 200 GB per month.
The license can be used for personal purposes, as well as by small and medium-sized businesses.
Free technical support available.