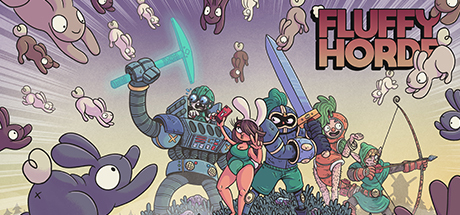 [Game Giveaway] Fluffy Horde [8-day Giveaway]
[Game Giveaway] Fluffy Horde [8-day Giveaway]
Stay safe; stay well
Important: It is not possible to check the keys without activating the games.
The keys should work fine.
If a key doesn't work then I may or not give a replacement or new game.
 
Fluffy Horde
Fluffy Horde is a 2D side-scrolling hybrid between real-time strategy and tower defense.
The game revolves around a magical hyper-breeding bunny horde created by a misunderstood Shaman wanderer!
 More info: https://store.steampowered.com/app/777880/Fluffy_Horde/ 
Important: Participants must have at least 5 reputation points to participate in the giveaway.
Fluffy Horde (License Key)
Post Your Comment To Participate In The Giveaway
I'll announce the winner on 13 May. PM me within 3 days to claim the win.
Good luck

Edited by khanyash