Get a free license for novaPDF Lite 11 for Windows. The program is designed to create, convert and merge documents in PDF format, as well as manage printers and printing
novaPDF is a useful tool for creating PDF documents. novaPDF works like a virtual printer and allows you to create PDF documents from any Windows application using customizable print settings. With novaPDF, you can convert any type of printable document to PDF, such as DOCX, XLSX, PPTX, PUBX, HTML, TXT, and more.
1. Go to the promotion page
https://www.novapdf.com/komputerswiatn21-promo.html
Enter your name (Your name field) and email address (Your email and Confirm email fields). Then, check the box "I'm not a robot" and agree to the terms of the privacy policy by checking the box "I accept the Privacy Policy". After that, press the "GET FREE KEY" button.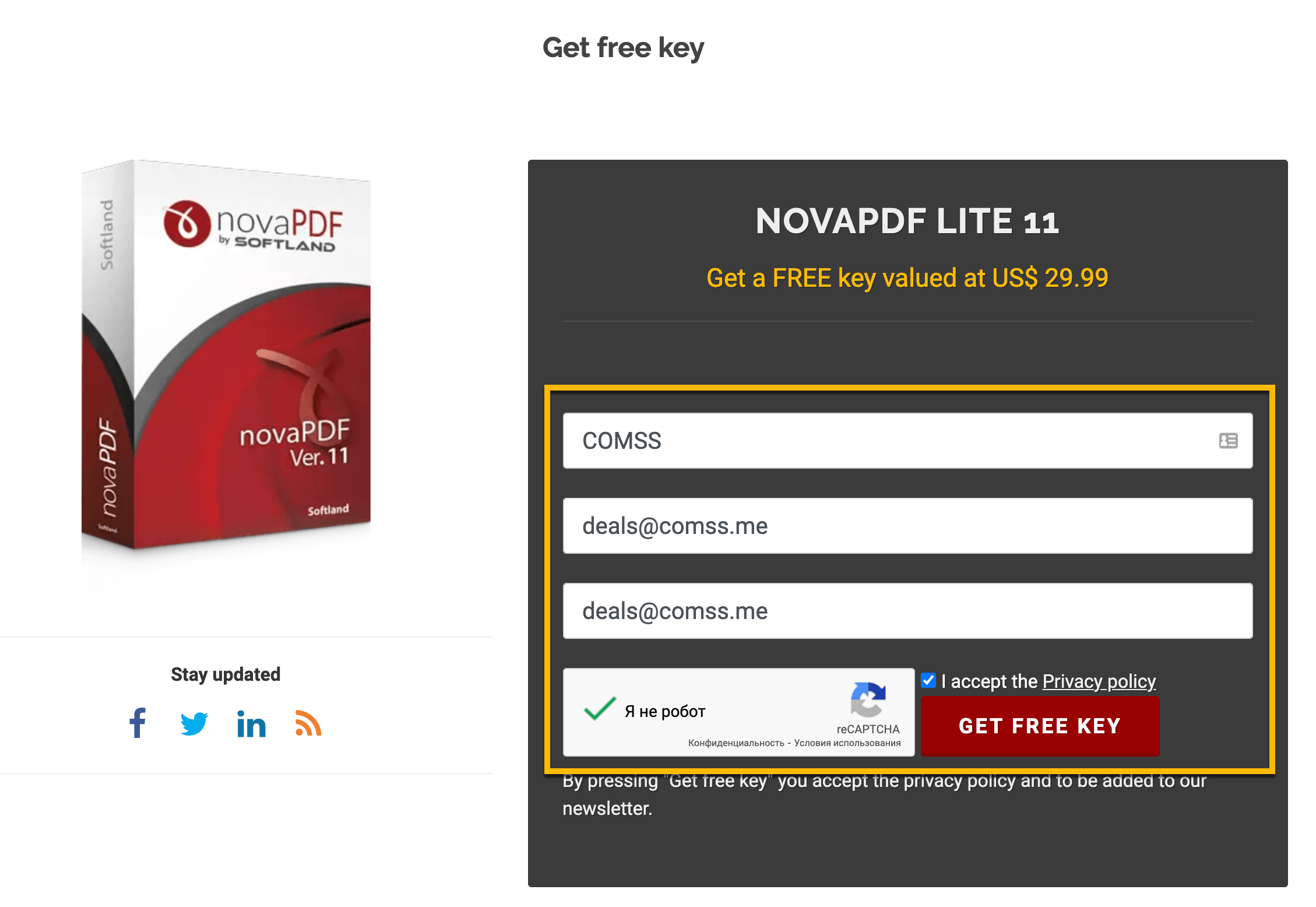 source & more inf.
https://www.comss.ru/page.php?id=7843
https://www-comss-ru.translate.goog/page.php?id=7843&_x_tr_sl=auto&_x_tr_tl=en&_x_tr_hl=en
https://tunecom.ru/licenses/696-novapdf-lite-besplatnaja-licenzija.html
giveaway 2
https://sharewareonsale.com/s/free-novapdf-11-100-discount