Secure PC v2.1.0.4 = to protect your PC
Secure PC v2.1.0.4 = to protect your PC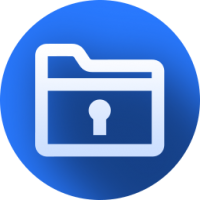 How to protect my PC?
Do you use your PC with your family or friends? Or is it possible to access your PC by someone else when you are not present there?
Please try the "Secure PC" product. You can eliminate all your worries.
"Secure PC" allows you to hide your important files when you are away from the office for a while, or to protect your files by temporarily changing your regular documents to read only.
You can block USB or Mobile connections to prevent your important files from being leaked, and you can disable the use of web browsers such as Internet Explorer and Chrome.
Save important files, such as bank accounts, to your secure drive. It is encrypted and you can only activate a secure drive if necessary.
You can also permanently delete files that cannot recover when you delete them.
Features
* You can set a policy such as hide / read only for a specific drive, folder, or file.
* For convenient control, we have already set the policy to control the desktop, my documents, office files and etc. You can enable the desired policy.
* You can disable certain programs.
* USB, CD / DVD, and portable storage devices can be set to hide or read-only.
* You can disable Print, Bluetooth, etc.
* You can create multiple encrypted secure drives and open them in read-only and edit mode
* Secure drives can be delivered to others using the export feature.
* You can permanently delete selected files / folders making them unrecoverable.
* Files in the Recycle Bin can be permanently deleted making them unrecoverable.
* You can permanently delete files that can be recovered from within the drive.
Terms and Conditions
This is a 1-computer 24-month license, for commercial or noncommercial use

You get free updates for 24 months

You get free tech support

You must redeem your license key before this offer has ended
May not be resold
Technical Details
Developed by xSecuritas
Version is v2.1.0.4
Download size is 22.4 MB
Supports Windows 7, 8/8.1, and 10 (32-bit and 64-bit)
Giveaway link :
https://sharewareonsale.com/s/free-secure-pc-100-discount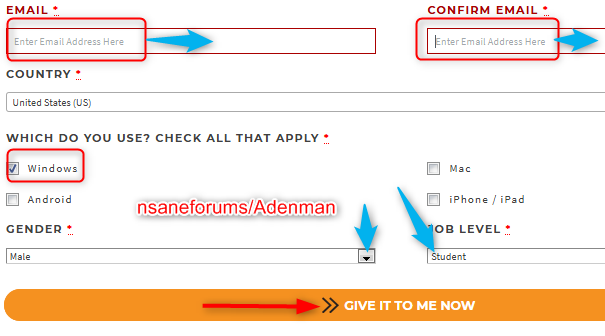 http://www.fakemailgenerator.com
you will get your own License key like this License key :
License Key: FHQRW-ACYDE
Download
https://www.xsecuritas.com/secure-pc/

https://www.xsecuritas.com/download/Setup-Secure-PC.exe
http:// https://downloads.sharewareonsale.com/files/SharewareOnSale_Giveaway_Secure_PC.exe
DIRECTIONS
The download link for Secure PC is given to you above. Your license key for Secure PC is also given above. Download and install Secure PC. After install, launch Secure PC. Upon launch, a registration dialog should appear. In it, it will display a default serial number for evaluation version. NOTE that the serial number is different from the license key. The serial number is just a number that is automatically generated; it means nothing, you can ignore it. Click LATER and then you'll be asked to enter a valid email and whatever password you desire. Once that is done, another registration dialog should appear and in it, simply enter the license key we given you above on the field provided. Make sure you are connected to the Internet then click REGISTER to confirm. Wait for the confirmation dialog that says it has successfully linked the license key to the serial number. That's it, enjoy!