Xvirus Personal Firewall is designed as a simple application that enables the user to check all active connections and control which are granted access or not. Xvirus Personal Firewall is a straightforward application that relies on whitelisting and blacklisting for managing the connections. There are no parameters to set up or other assessment capabilities that could determine the legitimacy of a connection.
https://xvirus.net/xvirus-personal-firewall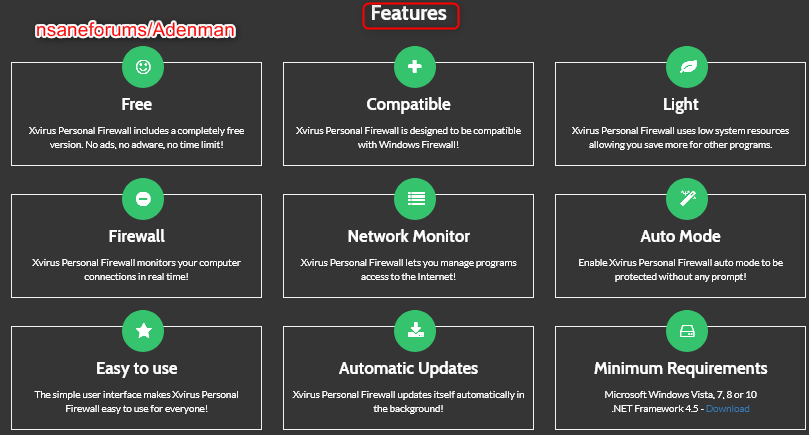 Terms and Conditions
This is a 1-computer lifetime license, for noncommercial use
No free updates; if you update the giveaway, you may lose it
You get free tech support
You must redeem the license key before the giveaway has ended
May not be resold
Technical Details
Developed by Mysecuritywin
Version is v4.5
Download size is 2.2 MB
Supports Windows 7, 8/8.1, and 10 (32-bit and 64-bit), requires .NET Framework 4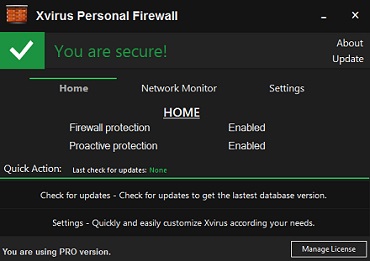 Giveaway link :
https://sharewareonsale.com/s/xvirus-personal-firewall-pro-giveaway-coupon-sale
Download Xvirus Personal Firewall PRO Now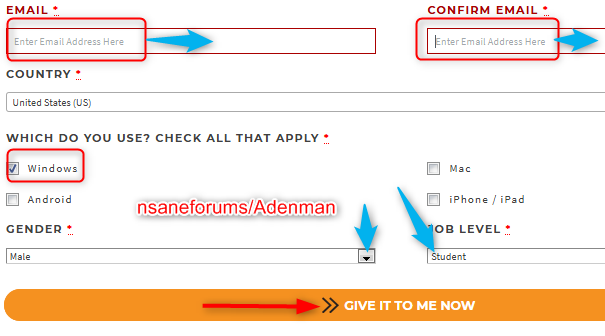 Download

https://downloads.sharewareonsale.com/files/SharewareOnSale_Giveaway_Xvirus_Personal_Firewall_PRO.exe
DIRECTIONS
The download link for Xvirus Personal Firewall PRO is provided to you above. Download Xvirus Personal Firewall PRO from the download link above and install it. After installation, run it and register it with the following:
SharewareOnSale exclusive license key:
legal license key

Spoiler
5PSCV-Q78PA-HKXTG-49LFL-NRWFR
You can register by clicking on UPDATE TO PRO from within the main program window. If you have this program from a prior giveaway and you don't see UPDATE TO PRO button, that means the program has accepted your previous registration. Enjoy!